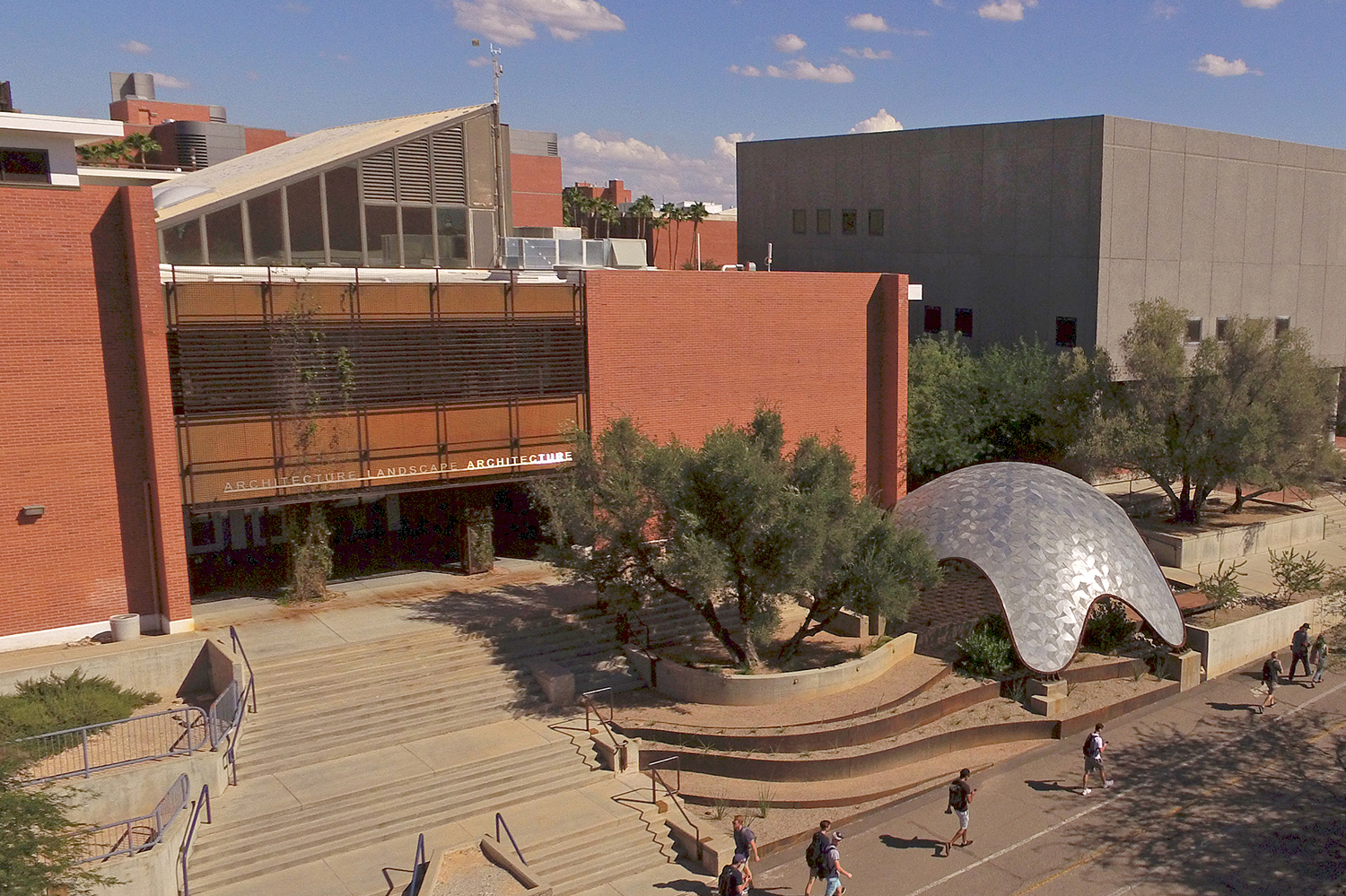 Pangolin Gridshell, University of Arizona
Link to website:
http://www.studiopangolin.love
Date:
2015 - 2017
Description:
This is the third gridshell from the collaborative series between Dalhousie University, University of Arizona, University of North Carolina Charlotte, and University of Louisiana Lafayette.
The CAPLA West Face project is an initiative to re-conceive the main entrance and forecourt of CAPLA WEST and is to include a gridshell structure. It will be developed through two sequential studios with the same student team. The first studio is dedicated to predesign, schematic design, design development, and permit/construction documents. The second studio (fall 2015) will be dedicated to delivery and construction. The performance of the completed project will be assessed for 1 year following completion, about social and technical criteria. The project and studios are sponsored by an international multi-university grant sponsored by the Social Sciences and Humanities Research Council of Canada. The grant is dedicated to researching best practices in educational design build. The studio will be the subject of research by a team of human ecologists, philosophers, and experts in the history of technology who will utilize our products and conversation analysis to study our decision-making processes.